Dark Faerie Tales
is having a Happy Holidays Book Blowout. It will be open to everyone so make sure to click on the image to check out all the books up for the giveaway. It'll end on January 5th.
The Book Resort
is giving away a copy of
Go
ne
by
Lisa McMann
. It is open internationally and ends on February 25th. So click on the image to go and enter!!!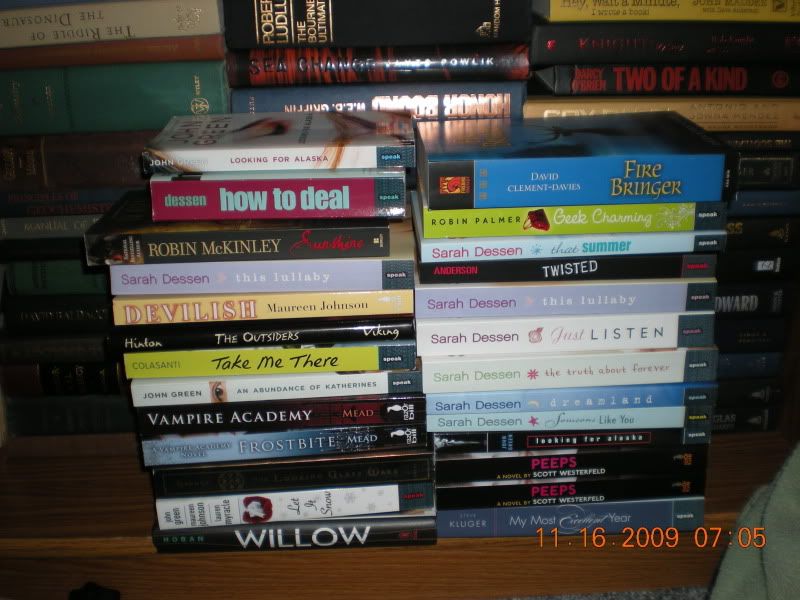 April over at
Good Books & Good Wine
is having an amazing giveaway! Only the winner of the one book will be open internationally, but it still amazing of her to offer this up (shipping can be quite expensive...I should know). Winners will be posted on January 1st. So click on the image to enter!!!