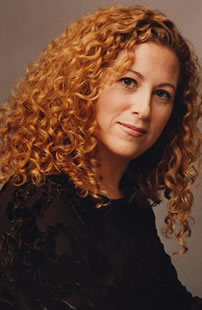 Another month, another spotlight and this month I will be working on books by Jodi Picoult.
I decided to dedicate a month to reading as many of her books because I really enjoyed
My Sister's Keeper
and thought I definitely need to read her other ones.
Now here is the little bio...I took the info from her site (if you want more information, be sure to click on her photo up top to get to her site)
Jodi Picoult went to Princeton and studied creative writing. While she was there she had a few short stories published in Seventeen (the magazine). After her jobs as a technical writer for a Wall Street brokerage firm, a copywriter at an ad agency, an editor at a textbook publishing company, and an eighth grader English teacher...she went to Harvard to get a masters in education. She lives with her family in Hanover, New Hampshire
Here are the books...
Songs of a Humpback Whale
(1992)
Harvesting the Heart
(1993)
Picture Perfect
(1995)
Mercy
(1996)
The Pact
(1998)
Keeping Faith
(1999)
Plain Truth
(1999)
Salem Falls
(2001)
Perfect Match
(2002)
Second Glance
(2003)
My Sister's Keeper
(2004)
Vanishing Acts
(2005)
The Tenth Circle
(2006)
Nineteen Minutes
(2007)
Change of Heart
(2008)
Handle with Care
(2009)
Books adapted into movies and made for TV movies...
The Pact
(2002) Movie on Lifetime
Plain Truth
(2004) Movie on Lifetime
The Tenth Circle
(2008) Movie on Lifetime
My Sister's Keeper
(2009) Feature film